Summertime is here, and, while you are staying at one of our cabins,  there's no better way to cool down from the Georgia heat than by indulging in water-related activities. Nestled in the lush greenery of the Chattahoochee National Forest, our vibrant town of Blue Ridge provides a myriad of refreshing and fun-filled aquatic endeavors for all. From tranquil lake moments to adrenaline-filled river rapids, Blue Ridge is an oasis waiting to be explored. Here are some of the best water-related activities in our beautiful mountain town.
Lake Blue Ridge: The Jewel of the Mountains
Lake Blue Ridge, a stunning 3,290-acre lake, is undoubtedly one of the most breathtaking spots in North Georgia. Its crystal-clear waters offer a serene backdrop for an array of water activities. Rent a pontoon boat for a leisurely day of cruising, swimming, and sunbathing. For the angler, the lake is teeming with bass, walleye, and bluegill, making it a fishing paradise. If you prefer a bit more adrenaline, try water skiing or jet skiing across the glistening lake surface.
Tubing on the Toccoa River
The Toccoa River, known for its clean, cold, trout-filled waters, is a prime spot for tubing—an all-time summer favorite. The gentle, lazy river current is perfect for a leisurely float. Local companies like Toccoa Valley Campground and Toccoa River Tubing offer tube rentals and shuttles. This easy, fun-filled activity is perfect for families and groups of friends. Just remember your sunblock!
Whitewater Rafting on the Ocoee River
For thrill-seekers, the Ocoee River—just a short drive from Blue Ridge—provides the best whitewater rafting experience in the Southeast. The river was the site of the 1996 Olympic Whitewater events and continues to draw adventure enthusiasts. Choose from various local outfitters like Raft One or Nantahala Outdoor Center and enjoy the rush of navigating through Class III and IV rapids.
Kayaking and Canoeing
Explore the peaceful waters of the Toccoa River or Lake Blue Ridge by renting a kayak or canoe. Paddle along the waterways, observing the stunning landscapes, flora, and fauna of the area. For guided tours or rentals, check out companies like Blue Ridge Mountain Kayaking and Jon Ron Toccoa River Outfitters. This tranquil activity is perfect for those seeking some quiet time amidst nature's beauty.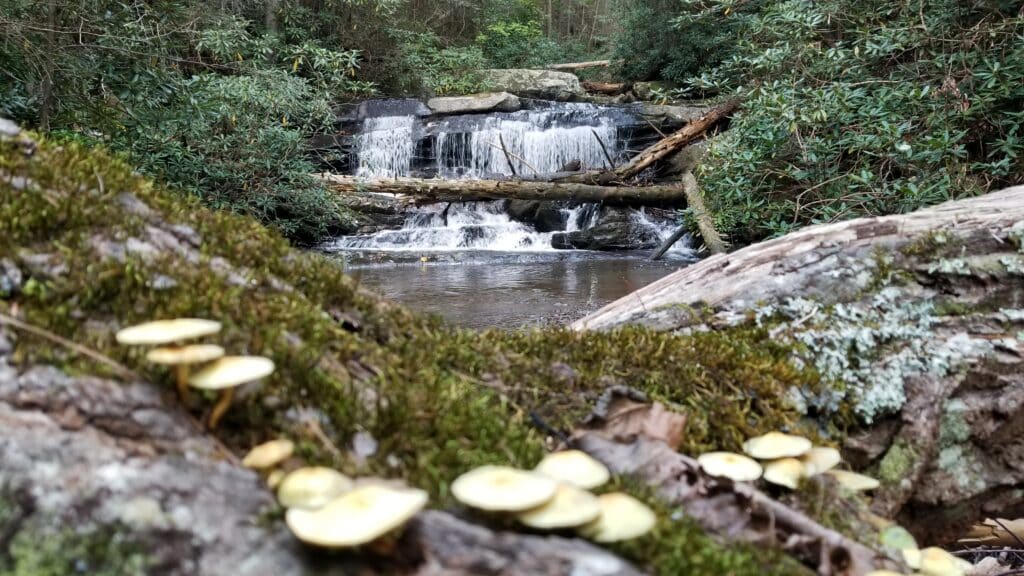 Stand-Up Paddleboarding (SUP)
Stand-up paddleboarding is growing in popularity, and Lake Blue Ridge is a great place to try this balancing act. With a slower pace than most water sports, SUP offers an excellent workout and a unique way to explore the lake. Lake Blue Ridge Outfitters offers SUP rentals for those eager to try this fun activity.
For those who prefer their water experiences to be off the beaten path, a hike to one of Blue Ridge's beautiful waterfalls is a must. Long Creek Falls and Fall Branch Falls are both popular destinations, offering a refreshing cool-off spot at the end of a scenic trail. These waterfalls provide picture-perfect moments that you'll want to capture.
Conclusion
Whether you're an adrenaline junkie seeking whitewater excitement or a peace-seeker wanting to paddle your worries away, Blue Ridge, Georgia, offers a multitude of water-related activities to make your summer unforgettable. So, grab your sunscreen, don your swimwear, and plunge into the refreshing aquatic adventures that this charming mountain town has to offer.  Many of our cabins enjoy waterfront settings as well!